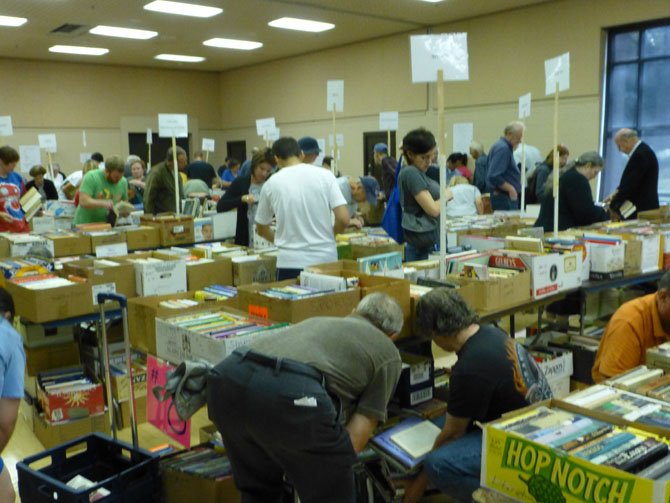 A photo from the last year's book sale: The many thousands of individual books and CDs and DVDs have been well sorted and will be displayed in clearly labeled and logical categories.

Stories this photo appears in:

The 44th annual AAUW event to be held at the McLean Community Center.
The McLean Branch of the American Association of University Women (AAUW) will hold the 44th AAUW Annual Used Book Sale at the McLean Community Center, Friday, Sept. 20 from 9 a.m. to 7 p.m.; Saturday, Sept. 21 from 10 a.m. to 6 p.m. and, Sunday, Sept. 22 from noon to 4 p.m. The AAUW Book Sale is well stocked with tens of thousands of books plus hundreds of musical CDs as well as DVDs of television series and movies. Recent editions of histories, including many military histories, biographies, political analyses, as well as gardening, health, general literature and business and economics books are abundant. All travel books have been published between 2009 and 2013.