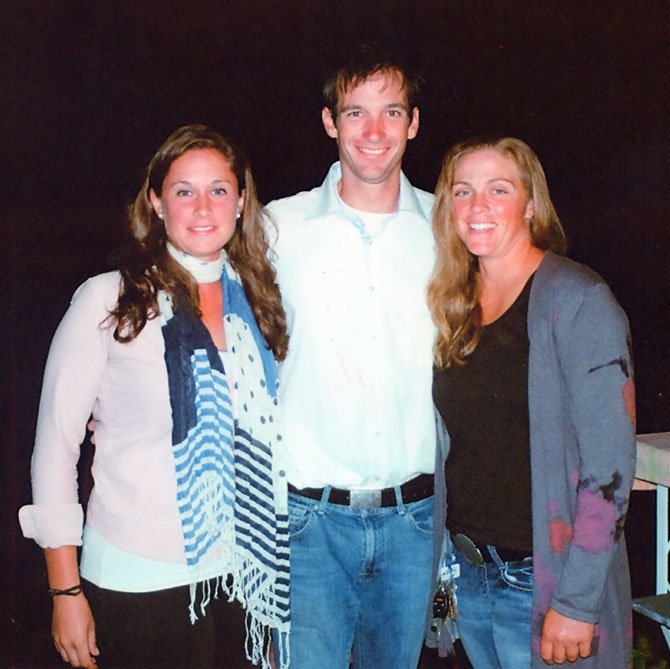 Former Seneca Valley Pony Club members (from left) Lillian Heard, Matt Flynn and Katie Wherley, competed in the club's two-day horse trial at Bittersweet Field.
Stories this photo appears in:

Two-day event attracts competitors from across the country.
The two-day event attracted riders competing in dressage, stadium jumping and cross-country, many of whom travel frequently from state-to-state competing for ribbons, but also happy to just have the experience and a clean round.