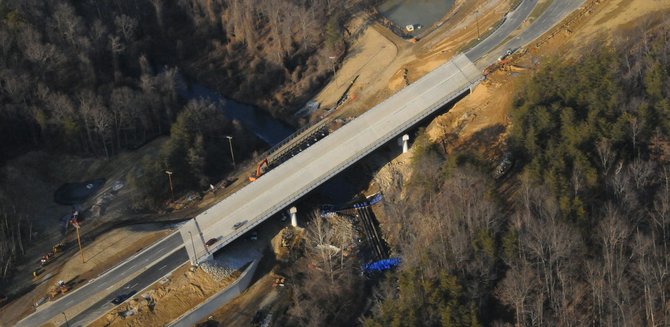 A view of the North Loop Road Bridge as it crosses over the construction of a Coffer Dam at Accotink Creek at the National Geospatial-Intelligence Agency Campus East project.
Stories this photo appears in:

County leaders are not willing to go with the flow as feds change the rules.
Across Mount Vernon, large-scale 1960s-era parking lots dominate the landscape and flood the streams.