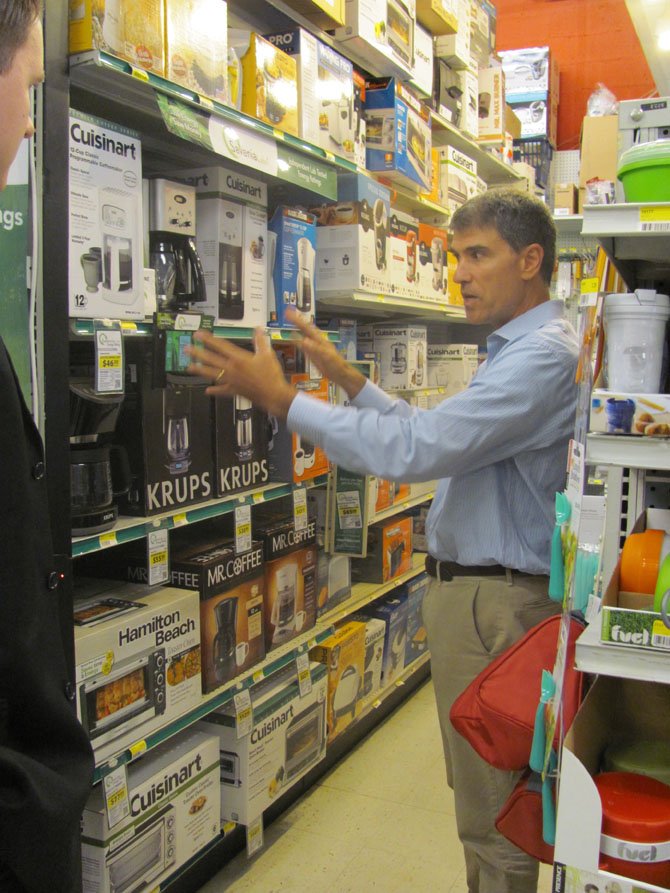 John Jabara, founder of Savenia Labs, thought consumers should have access to information about environmental impacts and energy consumption when they buy electrical appliances.

Stories this photo appears in:
Company provides data on costs to run common electrical appliances for consumers, now available at Strosniders.
When Susan Marinelli wanted a new coffee maker, she also wanted to shop at a local store. When Marinelli walked in to Strosniders, she found tags on display, educating consumers about different appliances and the different amounts of energy each one uses.