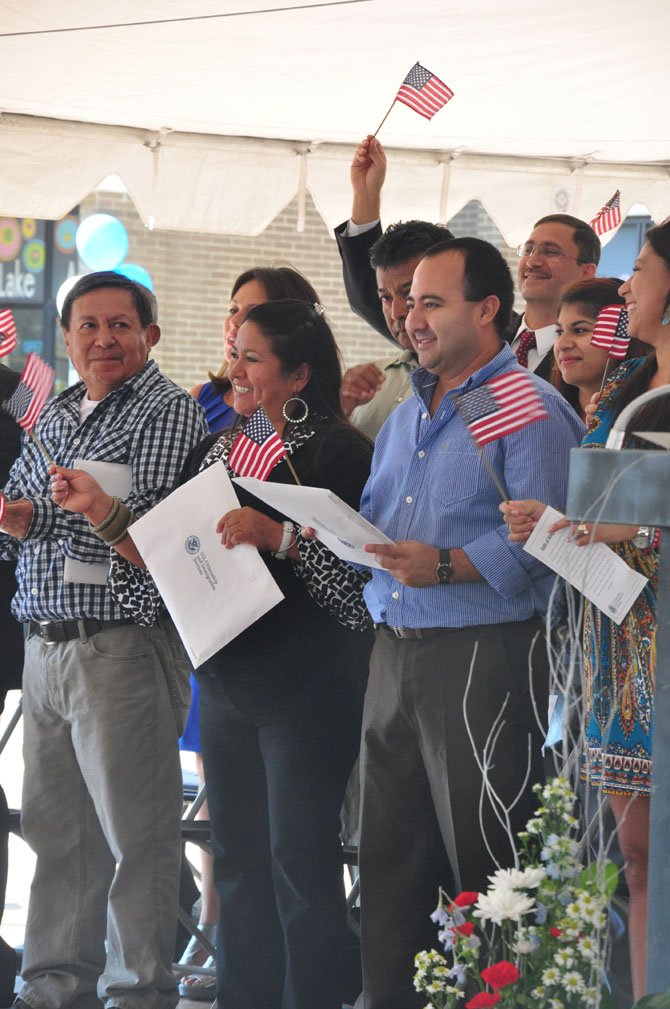 Twenty-five newly naturalized citizens celebrate after taking the oath of allegiance at Lake Anne, part of the Reston Multicultural Festival. This year's festival will take place Saturday, Sept. 28.
Stories this photo appears in:

Multicultural Festival, Reston Home Tour highlight fall events.
This fall, several new features will come to two of Reston's signature events. The Reston Multicultural Festival, which will take place at Lake Anne Saturday, Sept. 28, will begin with the annual naturalization ceremony.