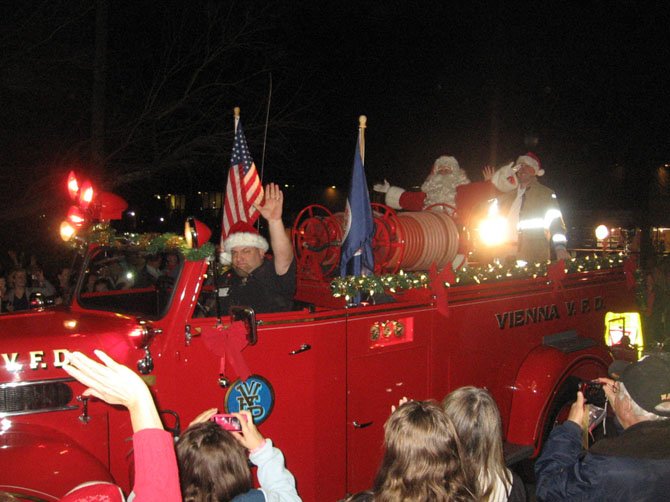 Screaming fire engine sirens herald the arrival of Santa Claus at the annual Church Street Holiday Stroll, always held the Monday after Thanksgiving.
Stories this photo appears in:

A collection of events to fill your days with cheer.
Make every last day of the year a festive one, be warmed by the holiday spirit of the season and spend time with friends and family--Fairfax County has something for everyone to take joy in before the year is up.

Event-filled season begins now.
Fall is the festive season in Vienna. There are the traditional annual events—from the Halloween parade to the Church Street Holiday Stroll and everything in-between—to new multi-generational activities. Local holiday craft fairs and bazaars are big, as are elementary school book fairs, a great place to buy holiday gifts for children that not only make them happy, but, support the schools as well. One of the nicest parts about school book fairs is that anybody can visit and buy.