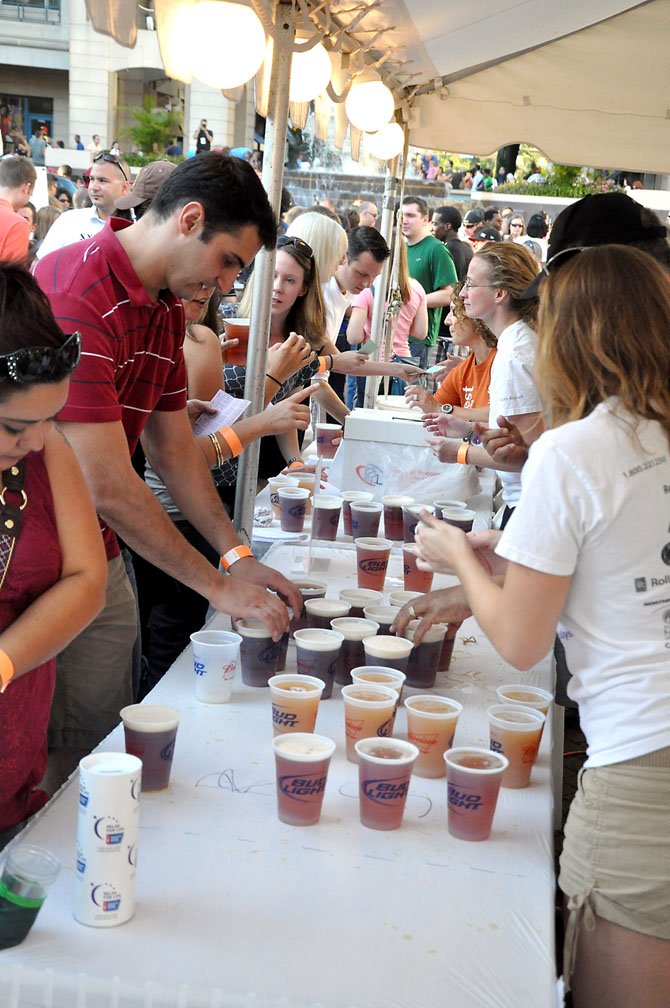 Visitors to Reston Oktoberfest sample a variety of beers at the beer garden. This year's event will take place Oct. 5 through 7 at Reston Town Center.
Stories this photo appears in:

Oktoberfest, Homes Tour highlight annual events.
Reston Town Center will host one of the area's signature fall events, the Reston Oktoberfest, Oct. 5 through 7. The event will feature live music, food from local vendors, a variety of fall beers and a chili cook off.