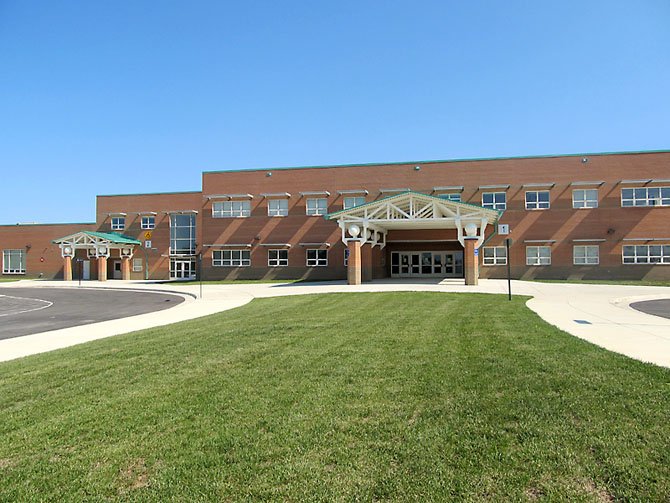 The $22 million middle school, which sits on the site of the Nike plant, welcomed students for the first time this September.
Stories this photo appears in:

South County Middle School students kick off first year as "mustangs."
"We really, really like kids here," said Rita Clarke, one of the front office staff at the brand-new South County Middle School in Lorton. And it shows.