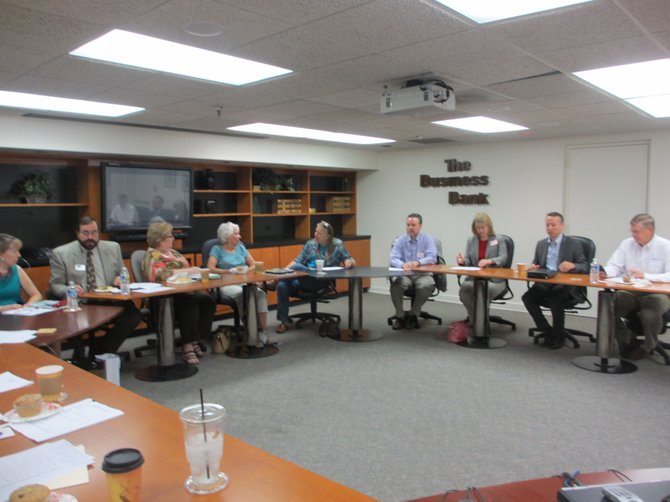 The conference room at The Business Bank was full of prospective members at the second organizational meeting of the Vienna Business Association.

Stories this photo appears in:

Vienna businesses are building their own association.
Tony Bennett may have left his heart in San Francisco, but, if Vienna businesses wrote a song, they would lament that the newly-renamed and newly-relocated Tysons Regional Chamber of Commerce left its heart in Vienna. When the Chamber changed its name from the ViennaTysons Regional Chamber of Commerce, it also announced a move out of Vienna to Tysons Corner. That did not sit well with several Vienna businesses, neighbors who feel they are the business heart of Vienna. "The surprise came not so much as the move as it was the name change," said VBA co-organizer Kathy Georgen of Georgen and Scarborough.