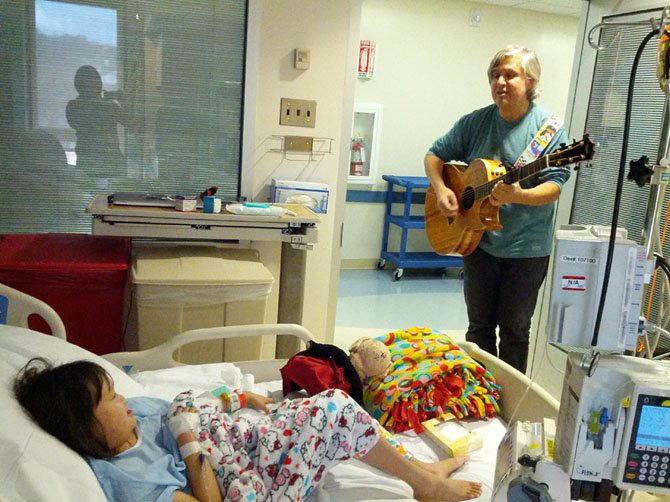 Pickleberry Pie supporter, musician Fred Karam, plays bedside for a sick child at Georgetown University Hospital
Stories this photo appears in:
If you've never witnessed the therapeutic power of music, you've never seen a Pickleberry Pie-sponsored live performance for hospitalized children or disabled students. Prominent professional performers—from musicians and storytellers to animals—bring their specialties to school or hospital centers or to the hospital rooms of children too sick to leave their beds. Pickleberry Pie, a national service organization with a large network in the D.C. area, funds the performances. Most participating performers hire out at reduced rates as a public service.