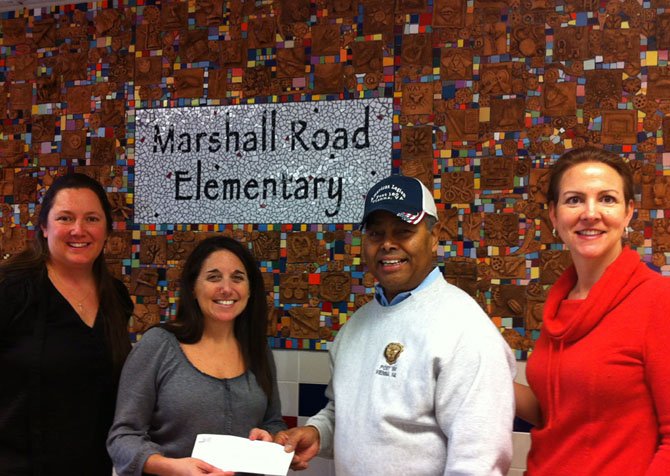 Jennifer Heiges, MRES principal, Beth Eachus, PTA president, and Amanda Waltrip, PTA vice-president, present a check for $532 to Ron Patterson from the local chapter of the American Legion. The American Legion will use the money to help homeless veterans in the DC metropolitan area.

Stories this photo appears in:
Marshall Road Elementary School (MRES) is donating $532 as part of its project to support military veterans.