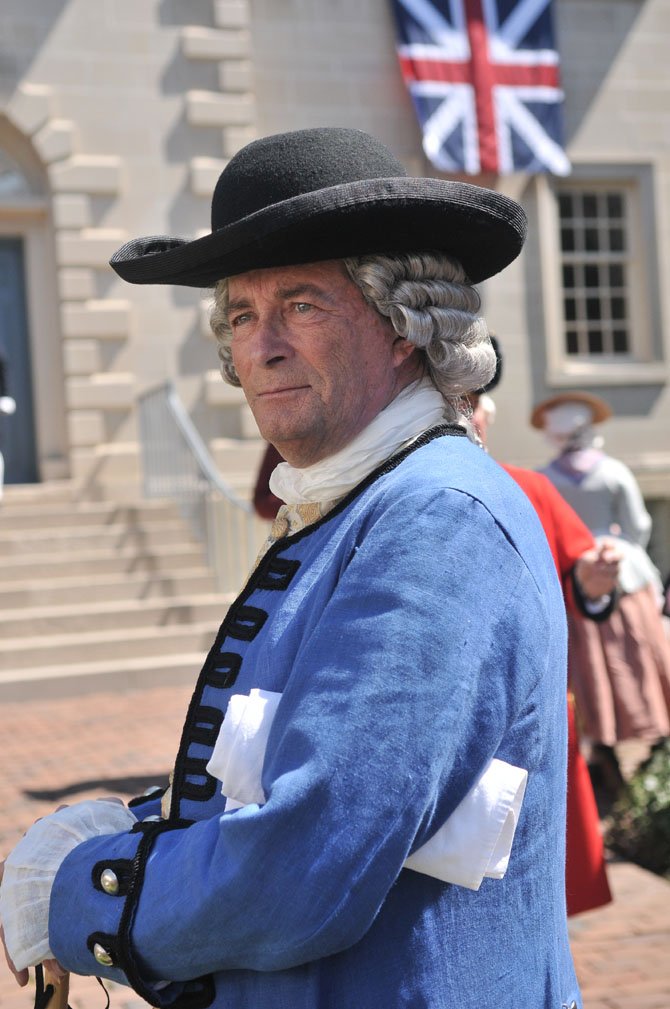 Rich Fox appears as Virginia Gov. Thomas Dinwiddie for the re-enactment of the "Grandest Congress."
Stories this photo appears in:
British flags fluttered against the façade of the historic Carlyle House as re-enactors set the stage for a living history dramatization of the meeting held here on April 14, 1755. Inside the house 258 years ago, Major General Edward Braddock, Commander of His Majesty's Forces in North America met with governors of the five colonies, Massachusetts Bay, New York, Pennsylvania, Maryland and Virginia to plan and finance a military campaign to defeat the French forces at the forks of the Ohio River near Fort Duquesne.