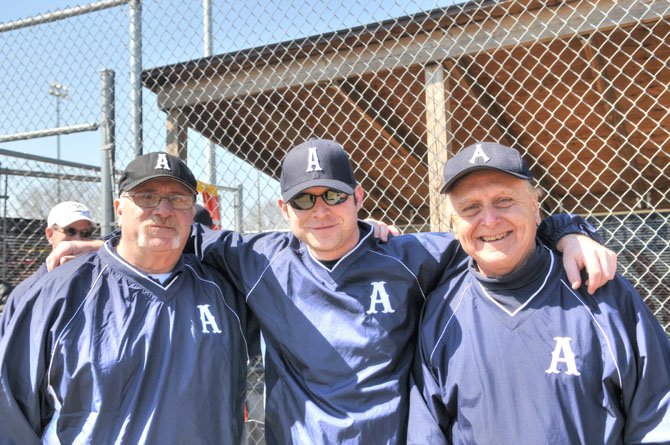 Alexandria Aces General Manager Dennis Feeney, Head Coach David DeSilva and owner and CEO Don Dinan.

Stories this photo appears in:
Alexandria Little League held its 2013 opening day ceremony on Saturday morning, April 6, at Little Simpson Field. In honor of the 60th anniversary of the Alexandria League, the Washington Nationals mascot Screech the Eagle was on hand to greet the players and coaches as they entered the field.