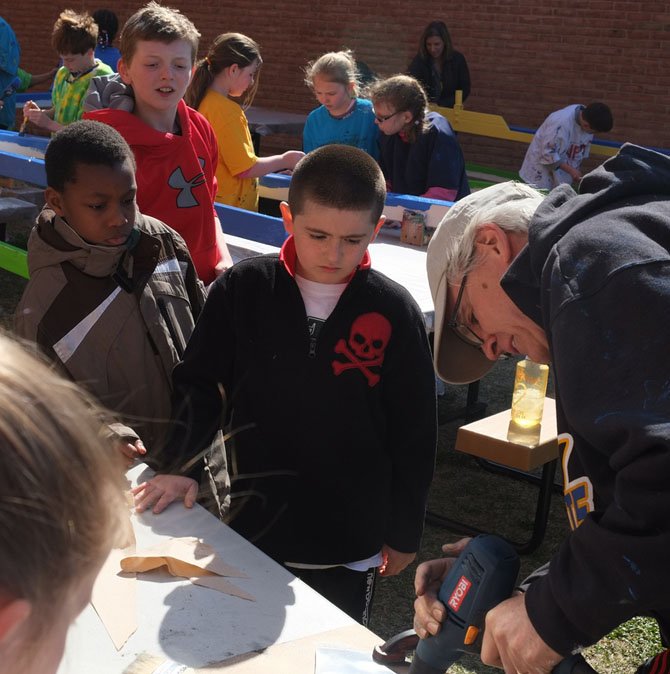 Last week, sculptor-in-residence Kevin Reese shows Oakton Elementary students the details of building a 16-foot swirling mobile. The public art was unveiled during a dedication ceremony at the school on Friday, April 5.

Stories this photo appears in:

Public art project caps two-year renovation of school.
The kinetic sculpture—16-feet-tall, with bright blue and green swirling arrows—looks like a classic Alexander Calder mobile on exhibit at the National Gallery of Art.