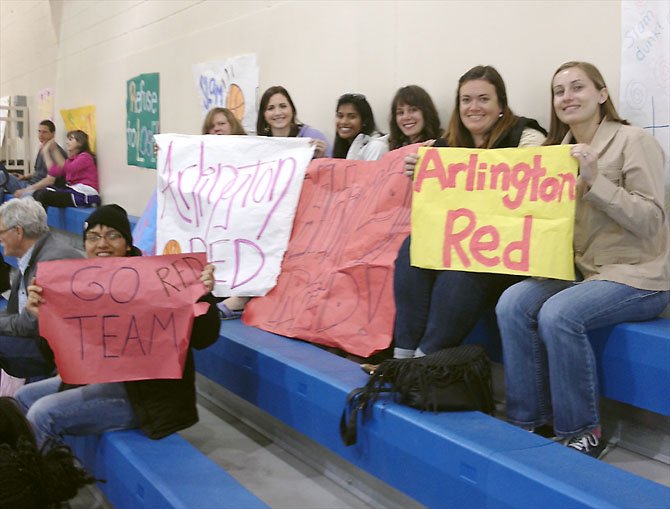 Marymount University students cheer for the Arlington Red basketball team.
Stories this photo appears in:
Marymount University hosts 16th Special Olympic games.
"Who cares who wins, it's the interactions with the players that make this so special." — Dr. Douglas Ball, professor of education at Marymount University and faculty sponsor for the Council for Exceptional Children. Athletic all-stars sunk shots and hit the court in a show of sportsmanship at the 16th Marymount University Special Olympic Games, held Saturday April 6. Bleachers were filled with cheering fans in a show of support for the 10 Northern Virginia teams.