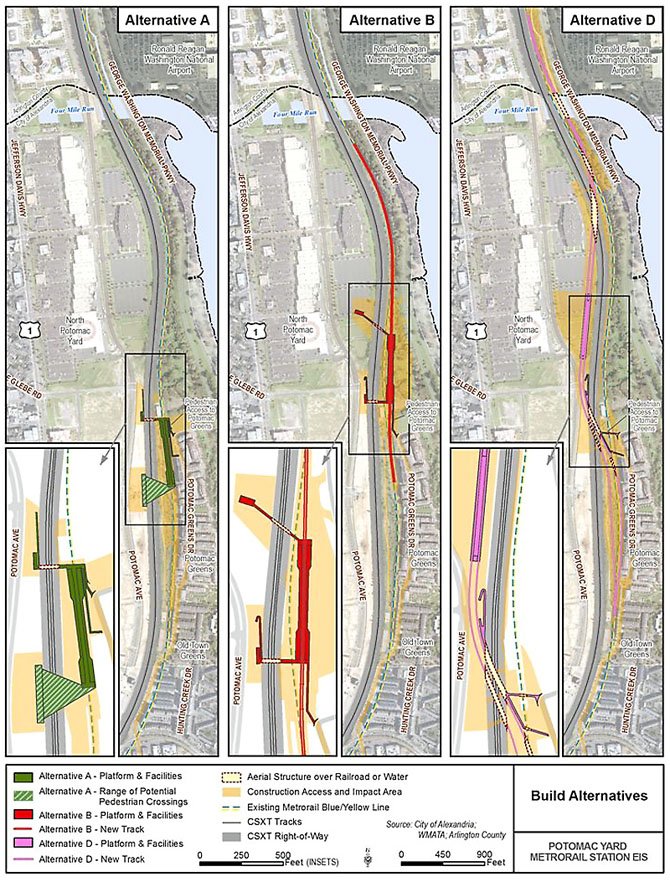 Courtesy of the Washington Metropolitan Area Transit Authority and the city of Alexandria

Stories this photo appears in:
City taxpayers are about to assume financial risk for new Metro station.
Alexandria taxpayers are about to gamble on the future, rolling the dice on development at a former railroad yard to fund a new Metro station. City officials are expecting Potomac Yard to generate $1 billion worth of revenue in the next three decades, an expansion of the tax base that would help fund construction of a Metro station that could open its doors as early as 2018. But that plan comes with significant risk.