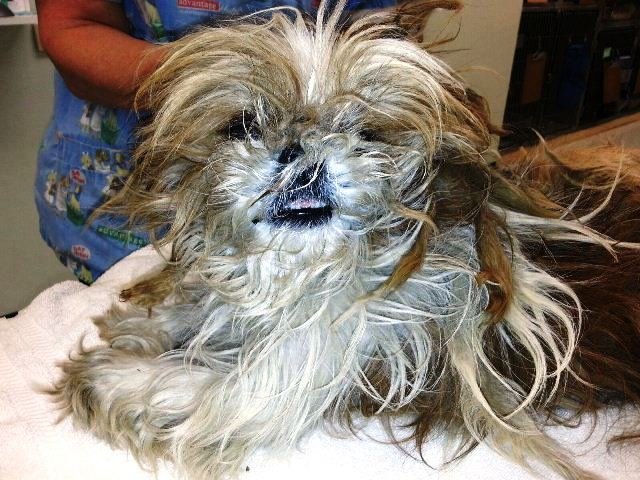 Before and after: Biscuit's hair was dirty and matted, and filled with ticks when Animal Control officer Enna Lugo nabbed the elusive shih tzu on Saturday, April 6. At the vet, Biscuit was sedated and shaved, and treated for a skin infection. Other than that, he was found to be in good health and was estimated to be around 3 to 4 years old.
Stories this photo appears in:

Officer's dogged pursuit saves sly pup from life on the streets.
Just 13 pounds of matted fur and fluff, "Biscuit," a sly shih tzu, evaded capture in the Franconia area for nearly two years, porch-surfing and stealing cats' food to survive.