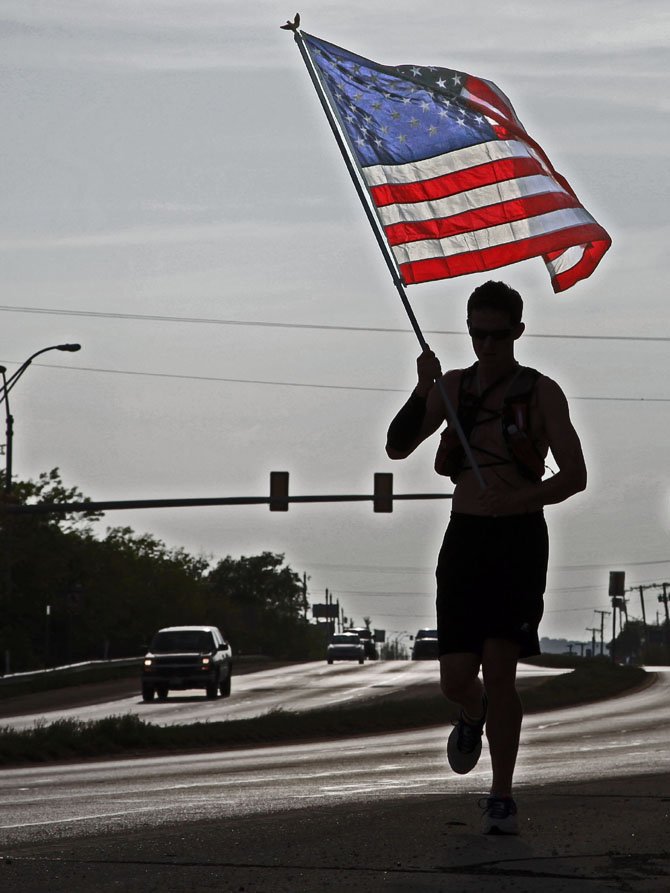 Alexandria resident Brendan O'Toole carries a U.S. flag during his run through West Texas in honor of the victims of the Boston Marathon bombing earlier this year. The former Marine sergeant is running across the country to raise awareness for veteran's issues and will be holding a fundraiser at Jack Taylor's Alexandria Toyota Oct. 4.
Stories this photo appears in:
TC grad makes 3,600-mile run for veterans.
When Brendan O'Toole was in high school, he and his friends repeatedly watched "Forrest Gump," with O'Toole joking that one day he was going to recreate the film character's run across the country. For most young men, the conversation would end there but for O'Toole, a 2007 graduate of T.C. Williams, it was just the beginning.