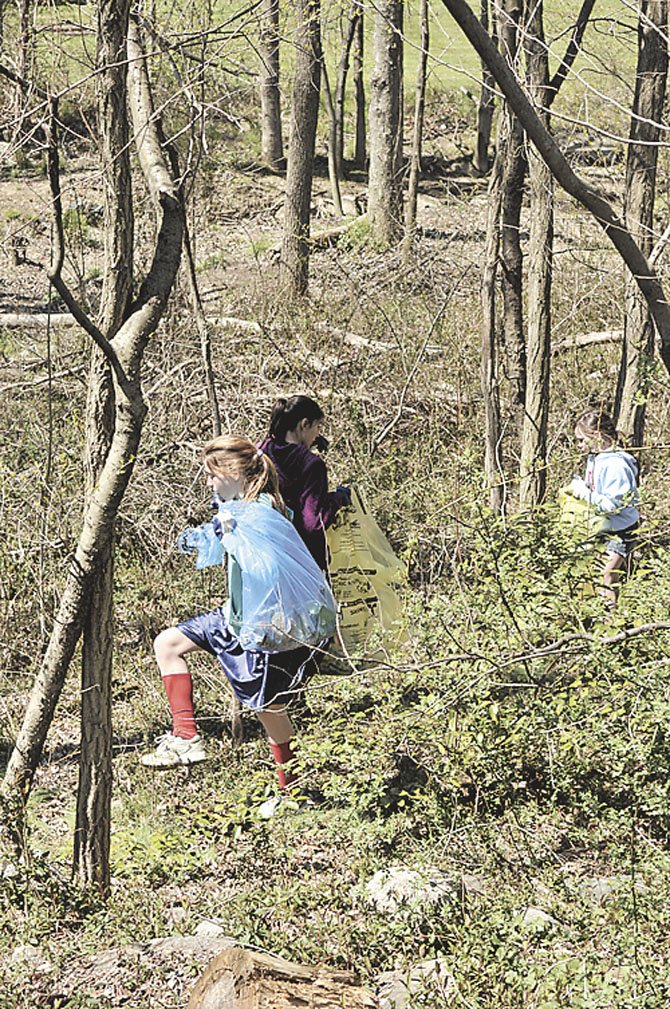 >Mara Surovell, Janetzy Garcia, Julia Schoendorf and Eva Surovell make their way down the hillside to the creekbed collecting more trash on Saturday.
Stories this photo appears in:
This past weekend, Del. Scott Surovell held his fourth cleanup in the past 12 months of Little Hunting Creek in the Hybla Valley section of Fairfax County. The cleanup, in coordination with Friends of Little Hunting Creek and the 25th Annual Alice Ferguson's Foundations Annual Potomac Watershed Cleanup, was led by Surovell at three different sites: Janna Lee Avenue Bridge, Creekside Village Apartments and Mount Vernon Shopping Plaza behind the Shoppers Food Warehouse and U.S. Post Office.