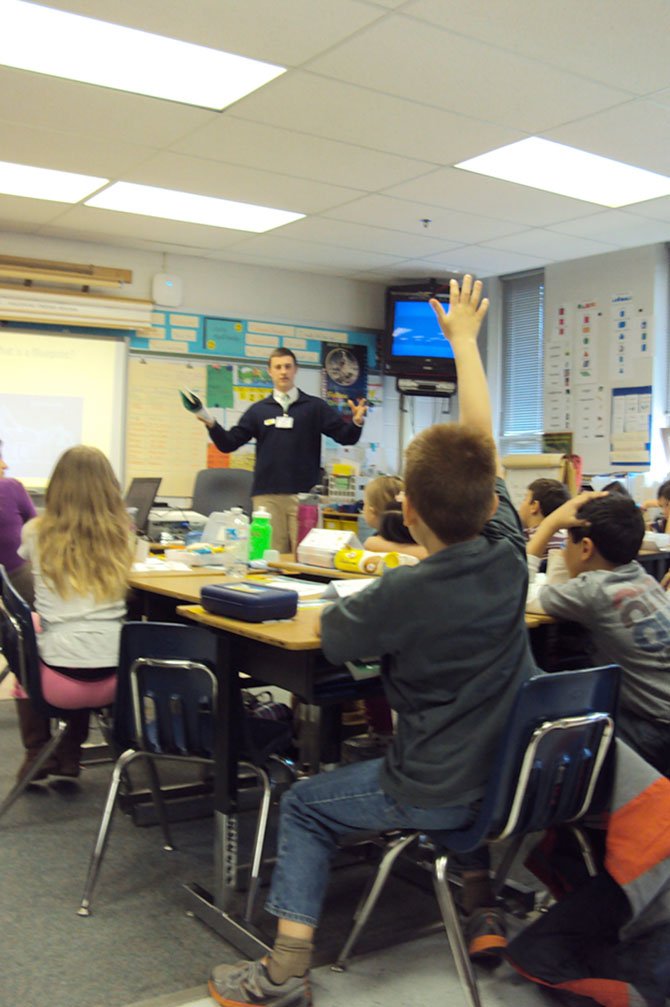 Junior Ben Nyce discusses work zones and infrastructure in a lesson called, "Inside Cities."
Stories this photo appears in:
Marshall High students became teachers for a day at Westbriar Elementary.
It is 9:15 a.m. and a cop, a nurse, and a pilot walk into the main office at Westbriar Elementary School. In reality, they are elementary school students dressed up for their potential careers and for Junior Achievement Day. On Friday, April 5, members of the Marshall High School Future Business Leaders of America (FBLA) visited students at Westbriar to teach them basic concepts in economics and finance.