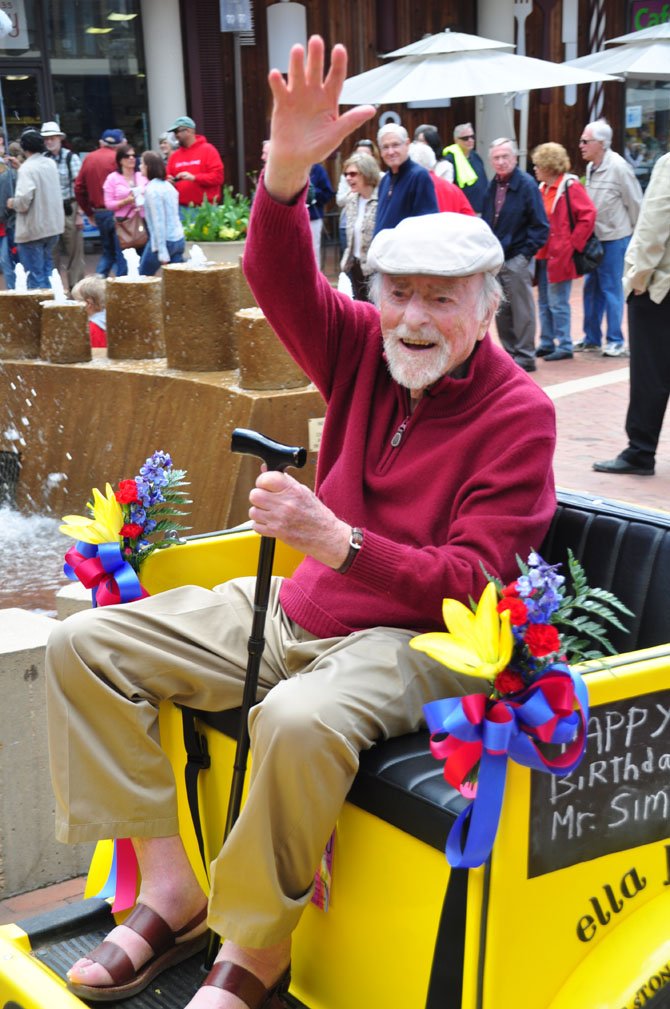 Reston founder Robert Simon waves to the crowd during the 10th annual Founder's Day celebration at Lake Anne Saturday, April 13. Simon wrote a diary for the day for The Connection [Page 3].
Stories this photo appears in:
"I believe you will find you have moved to a friendly place. Your neighbors will want to get to know you no matter how old or young you are and regardless of the color of your skin or the size of your bank balance. The 50 miles of paved pathways within Reston make it possible for you to get around on foot or on a bicycle. You can meet people and make friends on the pathways and you can enjoy the natural open spaces that wind through as they connect to the five Village Centers.

Lake Anne hosts 10th annual Founder's Day celebration.
Robert Simon opened up the first weekend of his 100th year at Lake Anne, celebrating with members of the community he founded. Simon, who celebrated his 99th birthday Wednesday, April 10, spent Saturday, April 13, surrounded by well wishers at the 10th annual Founder's Day Celebration.