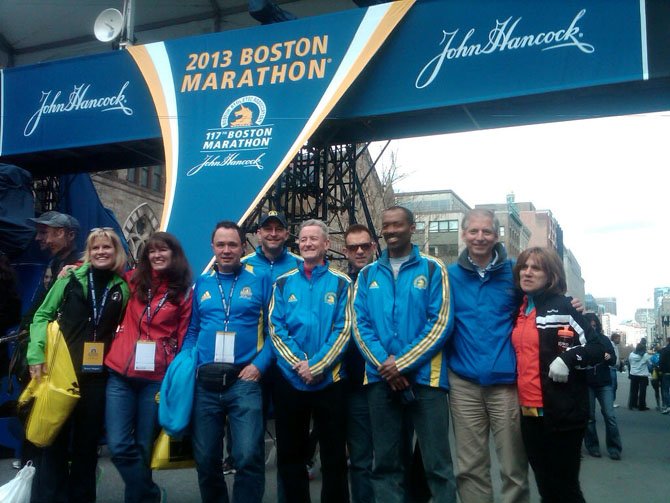 The day before the race with a group of Reston Runners underneath the finish line. The bomb went off to the left of this photo. All the runners from Reston Runners and The Moringstars, a group of runners from Reston, have been accounted for and are safe.
Stories this photo appears in:
At Boston Marathon
To the Editor: The following account is from Centreville resident Kevin Charles Washburn who ran in Monday's Boston Marathon. Due to cramping, I was 30 - 40 minutes behind the time I thought I would run. That put my finish only 10 minutes before the bomb went off.