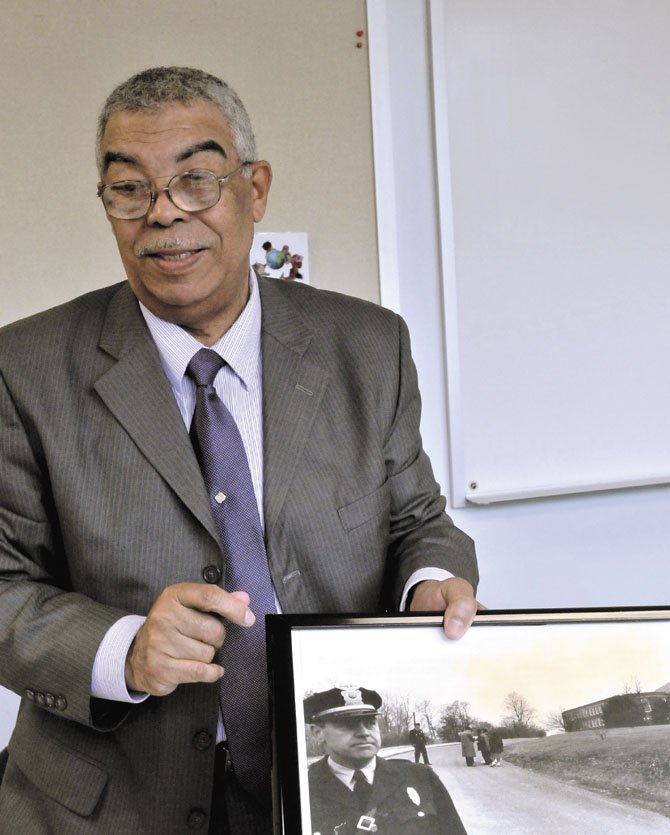 The Rev. James M. Kilby shows the students at Campbell Elementary School a photo taken when he and his brother and sister and 19 other black students entered Warren County High School on Feb. 18, 1959.

Stories this photo appears in:
Civil rights pioneer explains segregation to diverse group of students.
As the students assembled in a conference room at Campbell Elementary School, it was clear that the Rev. James M. Kilby had his work cut out for him. How would a 71-year-old civil rights pioneer explain massive resistance to this diverse crowd of students — a group that included not only whites and blacks but also Hispanics and Indians?