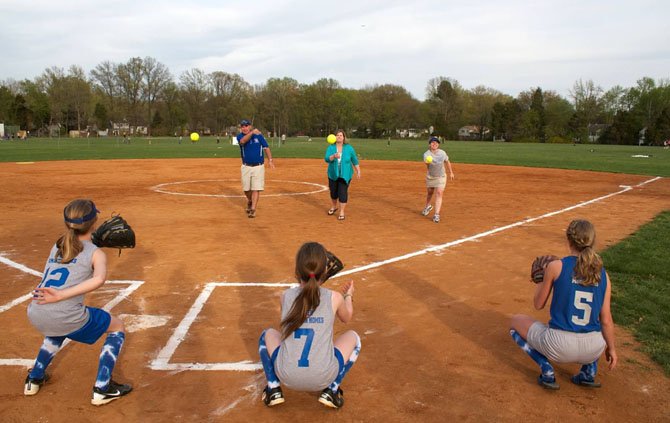 The ceremonial first pitch of the season thrown out by Sandy McMaster of Fischer McMaster Homes, a league sponsor, Leslie Maniglia and Craig Maniglia. The pitches were caught by Grace Moery, Farrin McMaster and Shannon McMaster.

Stories this photo appears in:
Fort Hunt Softball held its Opening Day Celebration on Sunday, April 14 at the Walt Whitman softball complex. Approximately 600 people including players, family members and volunteers were in attendance to celebrate.