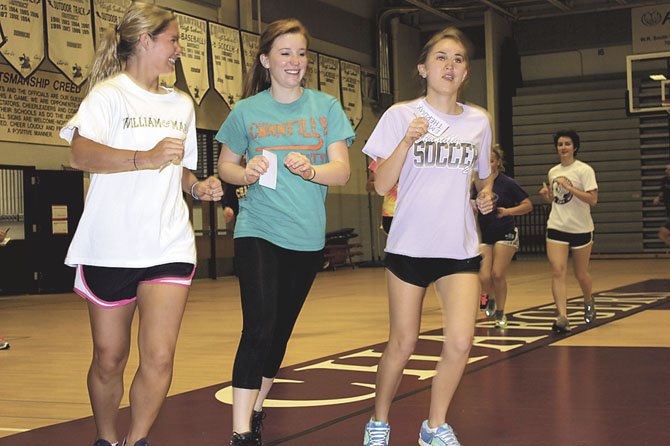 Chantilly High students participating in the 2012 Track-a-Thon at the school.
Stories this photo appears in:
Students of all ages are invited to participate.
Area residents can get some exercise, have fun and fight brain cancer, all at the same time, by participating in Chantilly High's annual Team BT Track-a-Thon. It's slated for this Saturday, April 20, from 6-9 p.m., at the Chantilly High track. Team BT is the nonprofit fundraising organization of Fair Lakes resident BethAnn Telford, who's battling a brain tumor, herself, and will be at the event. All proceeds go to Accelerated Brain Cancer Cure and the National Brain Tumor Society.