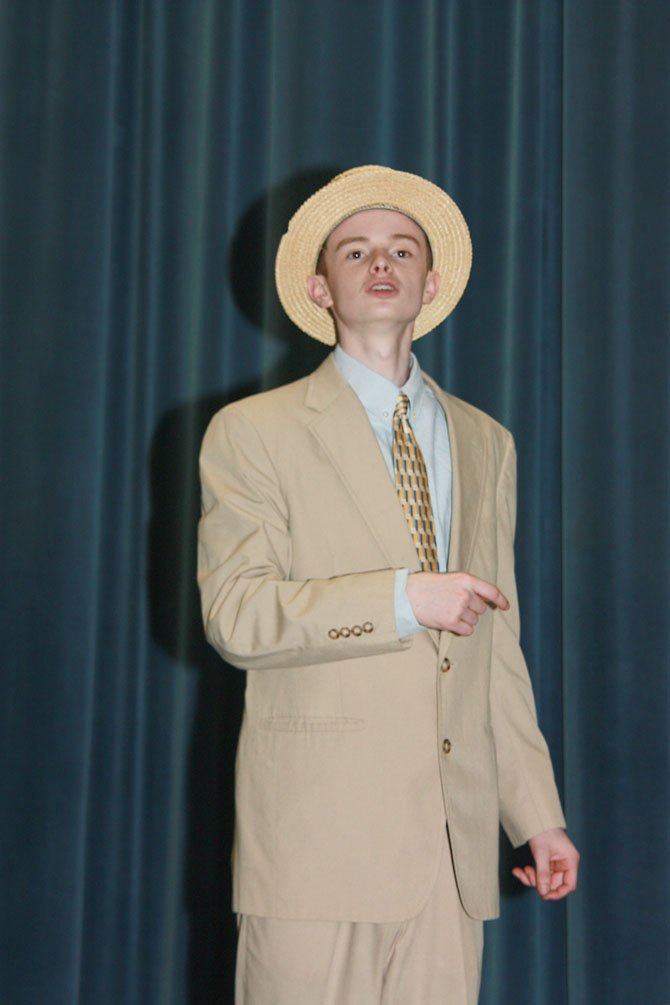 Sophomore Jack Gereski plays Harold Hill, a fast-talking traveling salesman with plans to con the unsuspecting residents of River City, Iowa.
Stories this photo appears in:

Cast of over 50 presents the award-winning classic musical.
Katie Murray, a South County High School senior and Fairfax Station resident, remembers vividly the first time she saw a rendition of Meredith Wilson's classic musical "The Music Man." Her younger self was home sick, channel surfing, and stumbled upon the 2003 film remake starring Matthew Broderick and Kristin Chenoweth.