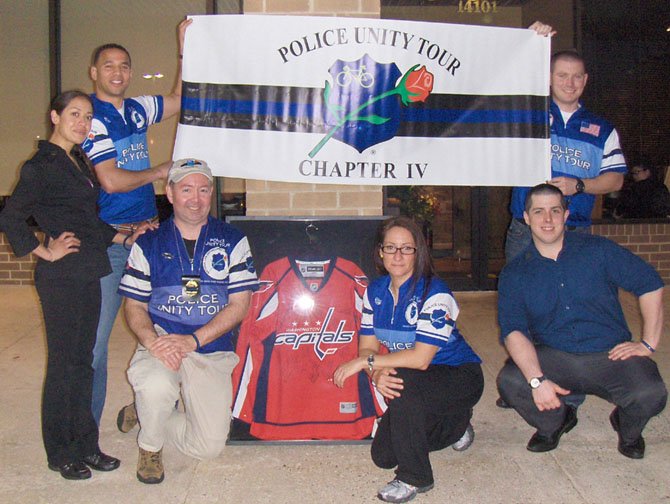 City of Fairfax police participated in a Police Unity Tour fundraiser on Tuesday, April 16, at Coyote Grille in Centreville. Raffled off was this Washington Capitals jersey. Holding banner (back row, from left) are City of Fairfax Police Officers Robert Mignon (K-9) and Jay Tolan (patrol). (Front row, from left) are Christine Castro, Coyote Grille; federal agent Kevin Whalen; U.S. Park Police Officer Lisa Marie Weisbaum; and Randall Henderson, Coyote Grille.
Stories this photo appears in:

The Police Unity Tour (PUT) is a 230-mile bike ride, May 10-12, and City of Fairfax police officers ride with Fairfax County's PUT Chapter IV.