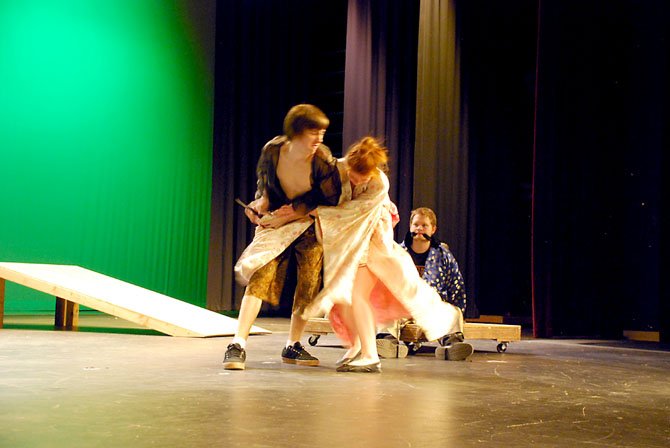 Sophomore Liam Finn (left) and senior Sarah Beck play-struggle during a rehearsal for Lake Braddock's production of "Rashomon," while senior Zach Newby's character can only observe from the sideline.
Stories this photo appears in:
Director and fight choreographer also worked on school's 1994 production.
Nineteen years ago, Lake Braddock drama teacher R.L. Mirabal and local choreographer Casey Kaleba worked together on "Rashomon," the staged version of Akira Kurosawa's 1950 dramatic film rooted in Ryunosuke Akutagawa's Japanese folkloric stories and "In a Grove."