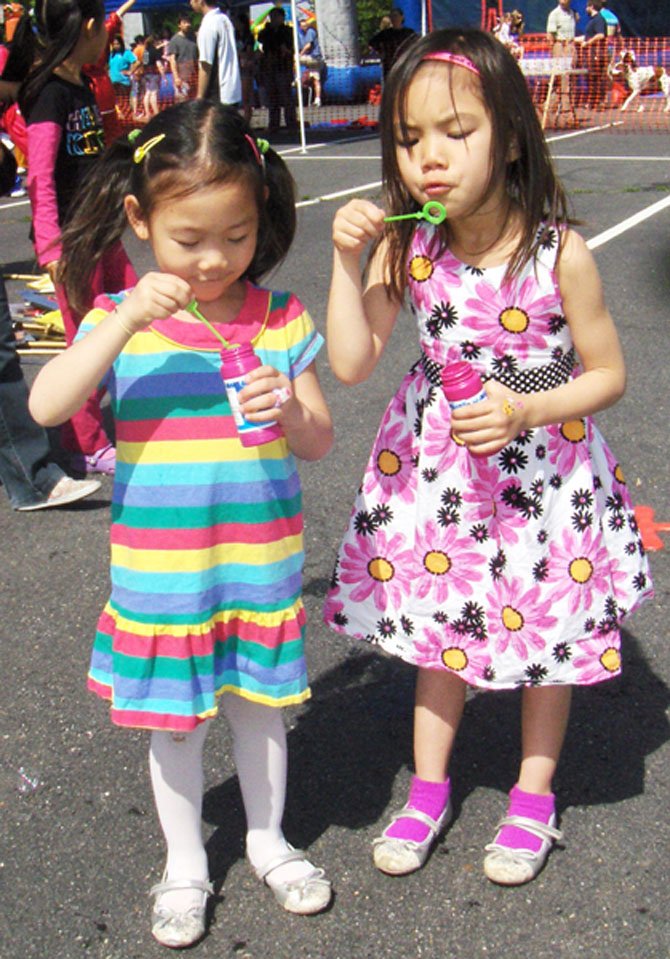 Cousins Kaitlyn Pham (left) and Chloe Schwetz, both 4, have fun blowing bubbles at last year's Chantilly Day.

Stories this photo appears in:
Second annual Chantilly Day celebration is May 4
Get ready for fun — the second annual Chantilly Day celebration is slated for Saturday, May 4, at the Sully Place Shopping Center, off Route 50 West in Chantilly. There'll be children's activities, live music, food and entertainment — as well as two U.S. astronauts. The festival runs from 9:30 a.m.-4 p.m. in the Kmart and Babies R Us parking lots, and the day's events will include onstage performances by the Westfield High Jazz Combo, local rock musicians, a pet adoption, rock climbing, business expo and awards ceremony.