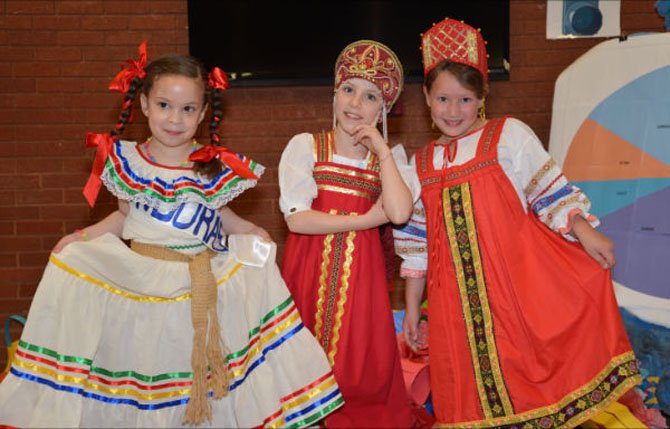 From left—Gabby Biggs (Honduras), kindergarten student, and Kyra Itskowitz and Olivia Avrashov, both second graders representing Russia.

Stories this photo appears in:
International Night features world music, dance, food and exhibits.
For the 11th time, the halls were alive with the sound of music at Dranesville Elementary's International Night Program on Friday, April 26, from 7 until after 9 p.m. The cafeteria was entertainment central. After Principal Kathy Manoatl got things started, the evening began with five first grade classes delighting the assembly with their individual performances of songs from Russia, Latin America, Germany, Indonesia and France.