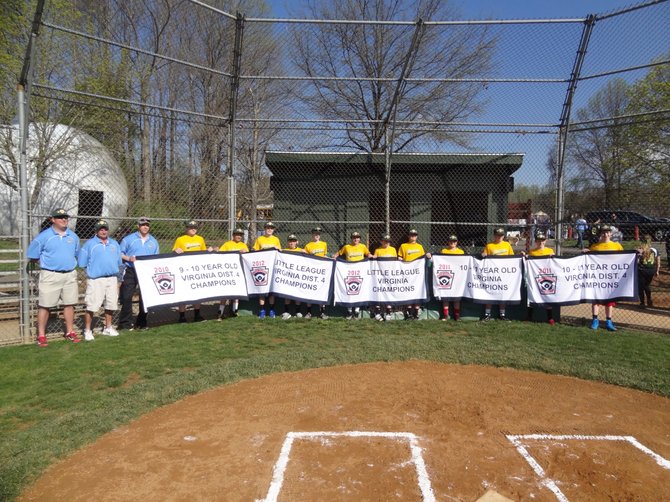 The 2012 Great Falls All Star team holding the banners of the championships that they won while they were Little Leaguers. This photo was taken as part of the Great Falls Little League Opening Ceremonies that were held last weekend as they were honored for their accomplishments.
Stories this photo appears in:
The Great Falls All Star youth baseball team not only won the District 4 Championship and the VA State Championship last year as 12-year-olds, but also beat the South Carolina State Champions (12-1) and the West Virginia State Champions (13-0) last year in the SE Regional Tournament.