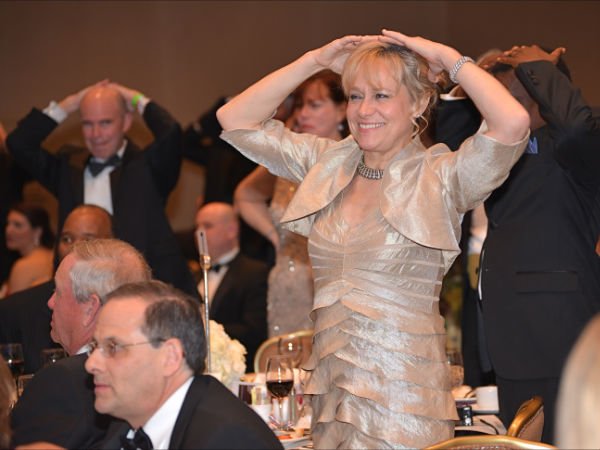 McLean Orchestra Music Director/Conductor Miriam Burns gets into the spirit of things, participating in an interactive game of Heads or Tails. Players vied to be the last man or woman standing—and to win an iPad Mini.

Stories this photo appears in:

Orchestra offers its final "Season of Imagination" concert on May 4.
Trust people who wear formal attire as their uniform, and those who direct and administer their efforts, to know how to put on a gala. Sunday, April 21, was the night of the McLean Orchestra's annual fundraiser held at the Hilton Tysons Corner. Themed "Midnight in Paris" from reception start through a dinner that included a live auction, acknowledgements and awards, and finally dancing to the tunes of Ed Witles The Elegant DJ, the black-tie evening was as well-arranged, conducted and received as any of the musical performances for which the orchestra is known.