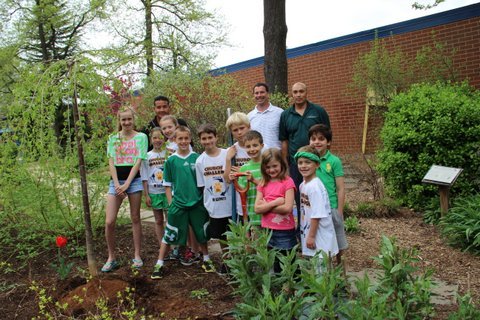 In honor of Earth Day, Churchill Road SCA representatives plant a weeping cherry tree donated by Wheat's Landscape. Pictured, from left, are: SCA members Lauren Maloney, Liliana Schone, Izzy Schone, J.J. Bellaschi, Matthew Strong, Whit Walter, Ryan Jones, Jordan Rupli, Joseph Hoeymans and Sam Murad. Wheat's Certified Arborist Kane Ramsey (center back) and his crew worked with the students to plant the tree.

Stories this photo appears in:
Churchill Road Elementary lived up to its Green Flag Award status by promoting a variety of eco-friendly programs and activities leading up to Earth Day.