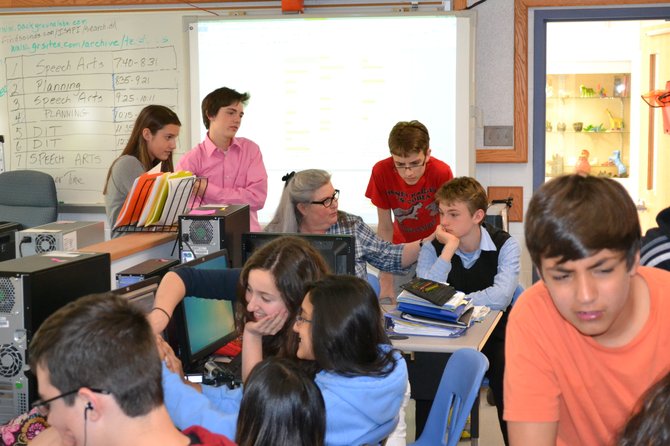 Helene Safford believes that her students work best in an informal setting on group projects. Her class produces the school's news show.

Stories this photo appears in:

Longfellow Middle School CTE teacher recognized by the Southern Business Education Association.
Search the faces of Helene Safford's students, and you won't find one look of boredom. No signs of restlessness or clock-watching either. In fact, the expressions on the seventh and eighth graders' faces in Safford's speech arts class portray nothing but enthusiasm. On a recent Monday afternoon, the computer-lined classroom featured students milling about, and the noise level was high. But Safford wouldn't have it any other way. The students were working in groups, consulting with their peers and with Safford on a broadcasting technology project.