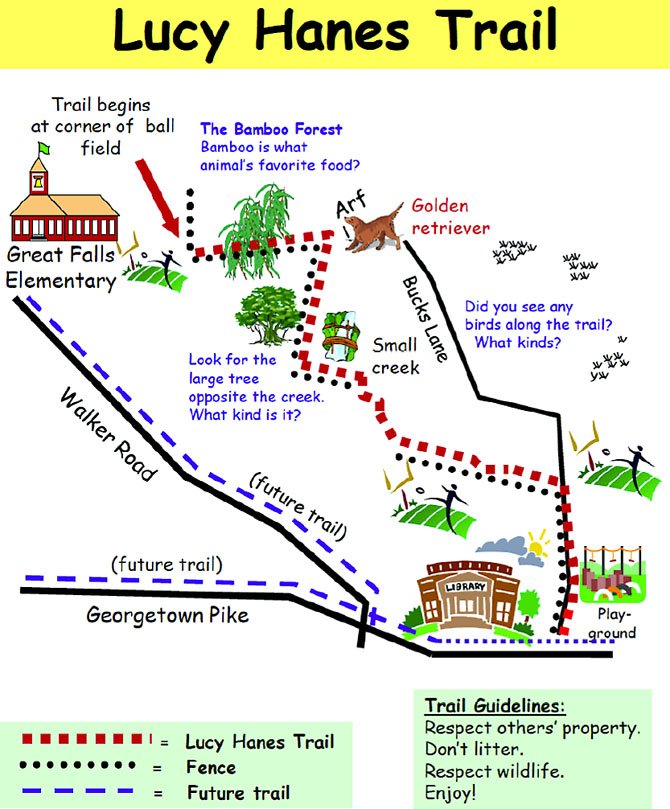 Great Falls residents are invited to walk the 0.33-mile trail from the elementary school to the library parking lot to The Great Falls Grange Park—about a 10-minute walk.
Stories this photo appears in:

Walk the trail on Great Falls Day, Sunday, May 5.
Many of our roads in Great Falls were originally Native American trails. Nine roads in Great Falls were in use before the signing of the Declaration of Independence and Georgetown Pike is now on the National Register for Historic Places. Fifty years ago people could walk or ride horses just about anywhere in our town. Today, walking or riding along side roads is very dangerous. Parents drive children everywhere and interaction between neighbors is limited.