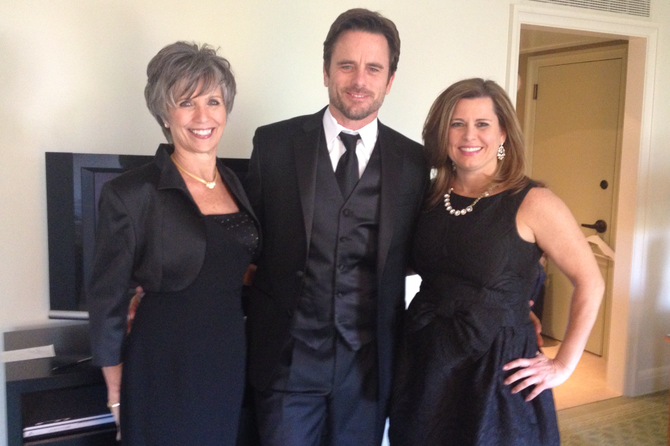 Charles "Chip" Esten with mom Cynthia and sister Cathy Puskar. Chip and Cathy are working together to put on the Friday, May 3, benefit concert for The Scholarship Fund of Alexandria where Chip will perform new, original songs to benefit students of his alma mater, T.C. Williams High School; Puskar is chair of the board of trustees for The Scholarship Fund of Alexandria.
Stories this photo appears in:

May 3 show at the Durant Arts Center features Esten's new, original songs, benefits The Alexandria Scholarship Fund.
"Now that I'm in Nashville the thing that I'm loving the most is co-writing. You walk into the room and you shake hands with someone you've never met before and you walk out four hours later and you've got this thing … sharing ideas and everything, it's almost magical, like a miracle." — Charles "Chip" Esten of ABC's hit show "Nashville"