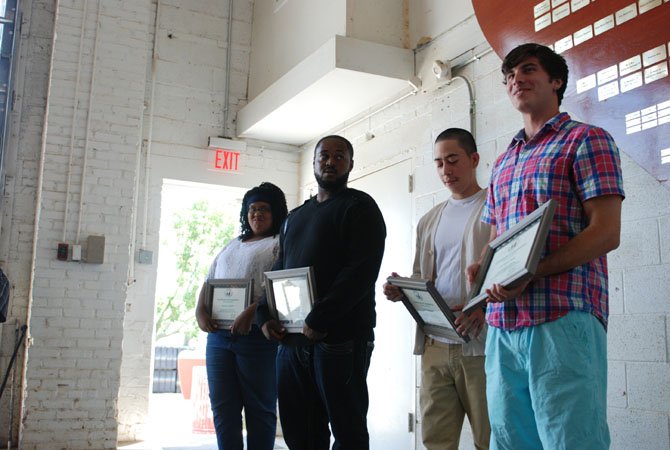 Families and friends celebrate as apprentice of 10 months Nashell Dennis , apprentice of 4 months Coby Stewart, apprentice of 8 months Juan Carlos Henriquez and apprentice of 5 and a half months Anthony Ness receive their certificates during the apprentices graduation ceremony at the Alexandria Seaport Foundation on July 26.

Stories this photo appears in:
Apprenticeship program builds career and life skills.
With bright blue skies and sparkling waters of the Potomac as a backdrop, the Alexandria Seaport Foundation celebrated the accomplishments of four apprentices on Friday, July 26.