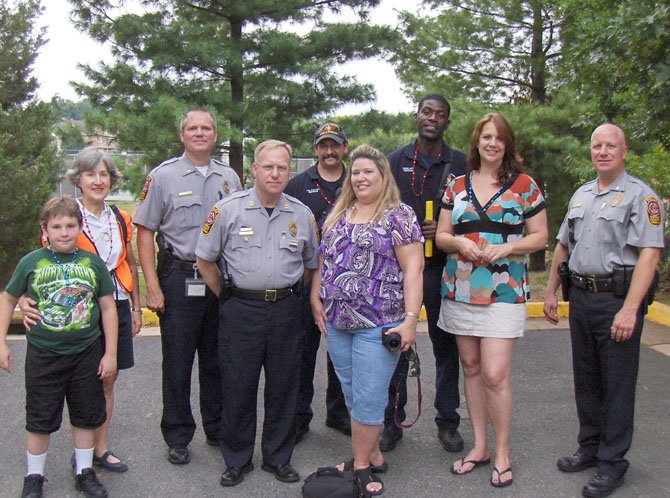 Enjoying National Night Out in Sully Station II in August 2011 are (front row, from left) Jesse and Rose Plowchin, Lt. John Trace and Capt. Purvis Dawson of the Sully District Station, Kim Hines, Laura Elder and then Deputy Chief of Patrol E.C. Roessler; and (back row, from left) Paul Fraraccio and Eugene Larty of West Centreville Fire Station 38.

Stories this photo appears in:

Supervisors appoint Lt. Col. Edwin C. Roessler Jr.
Effective Tuesday morning, a Centreville resident, Lt. Col. Edwin C. Roessler Jr., became Fairfax County's new chief of police. He was appointed July 30 by the county Board of Supervisors.