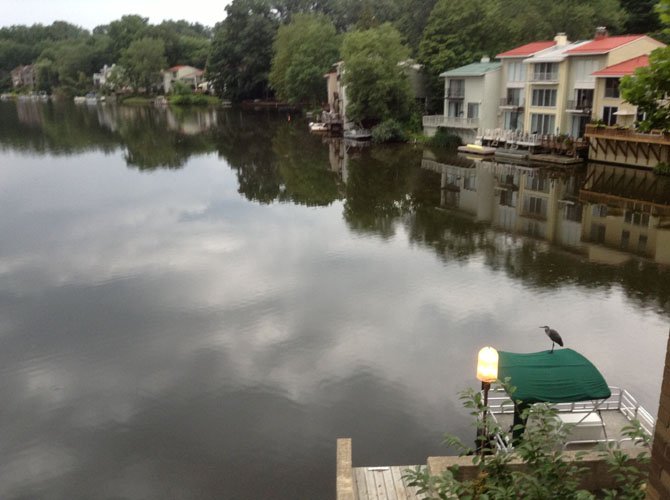 Great blue on morning lookout.
Stories this photo appears in:
Every day I marvel at the magic, waking up to a different lake each morning with the changes of the seasons and years.
Lake Anne has always been the heart of Reston for me. We moved to our townhouse on the lake in the winter of 2002 and as we hauled the last box in, it started to snow. Tired and hungry, we wandered down to the plaza and settled ourselves into a corner seat by the window at one of Lake Anne's special restaurants. As the sun set we ordered the seafood soup and looked out onto the plaza and the lake and watched the snow fall gently—magical...