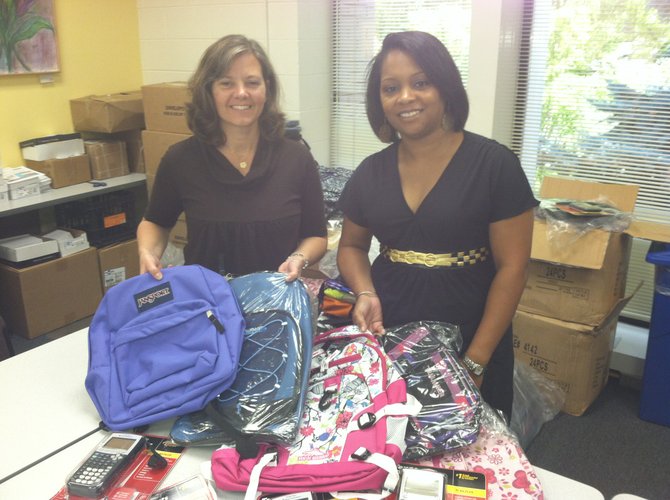 Displaying backpacks and calculators are (from left): Lisa Whetzel, executive director of Our Daily Bread, with Dawn Sykes, season and holiday programs manager.
Stories this photo appears in:

Deadline for collecting school backpacks and calculators is Aug. 12.
Our Daily Bread in the City of Fairfax is trying to increase its capacity to collect school supplies to help 2,000 students by partnering for the third year with the "Collect for Kids" Back-to-School program. That's 1,217 more than last year's 783 number of students who benefited. The deadline for cash donations, backpacks and scientific calculators is Aug. 12. "We've already purchased the supplies; we're hoping to get the cash donations," said Our Daily Bread Executive Director Lisa Whetzel. "If they can give us cash, we buy supplies in bulk." A $30 donation will help two students with school supplies.