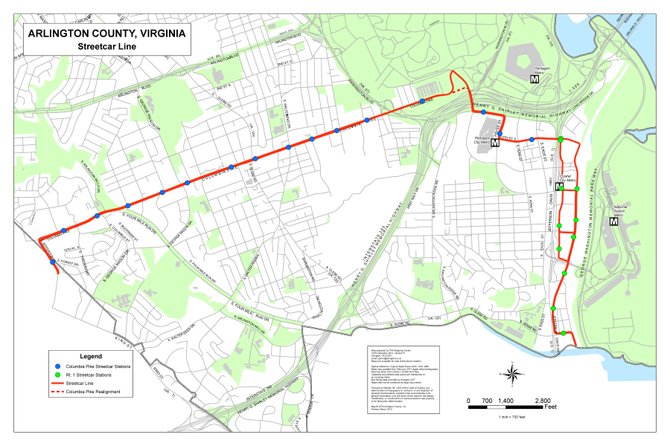 This map show how the Columbia Pike streetcar will extend into Fairfax County along Jefferson Street.
Stories this photo appears in:

Arlington strikes new agreement with Fairfax as opposition to streetcars mounts.
A majority of Arlington County Board members describe the new agreement with Fairfax County as a routine matter, just another step in an ongoing process that's already been approved and is moving forward at full speed ahead.