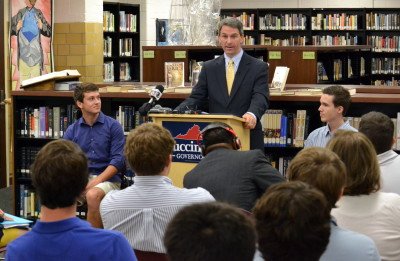 Republican Attorney General Ken Cuccinelli unveils his education agenda at Maggie Walker Governor's School in Richmond.
Stories this photo appears in:

Alexandria's failing school is in crossfire of political debate.
Politicians love to talk about failing schools. As an abstract concept, they are an easy target. But when an actual school is identified as a failing school, the reality become a bit more complicated.