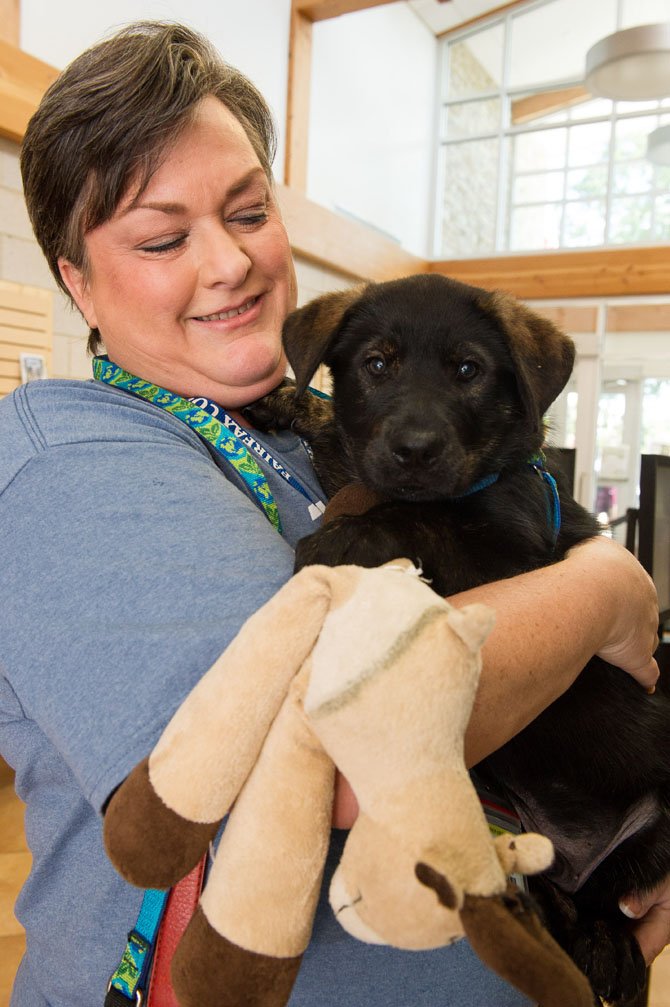 Teri Baker, of Fairfax, is pictured in the lobby of the Fairfax County Animal Shelter with her 50th foster puppy, a 7 week-old mixed breed. Baker has been volunteering at the shelter for 8 years, and fostering puppies for 5 years.
Stories this photo appears in:

What does the Fairfax County Animal Shelter do when it takes in an extremely young animal, one too young to adopt out? It finds a foster family willing to take on the responsibility of nurturing the sometimes days-old animal until it is old enough to be adopted permanently.