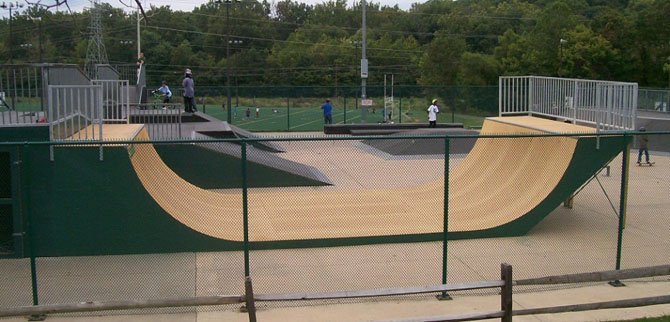 Wakefield Skatepark is one of two parks for skateboarders. Located at the Audrey Moore Rec Center, the park has been carefully designed and recently expanded to offer fun and excitement for any level of skateboarder.

Stories this photo appears in:

What every newcomer should know about living, working and playing in the Braddock District.
Braddock is very much a district of neighborhoods, a rarity in busy and booming Fairfax. Stretching from Annandale to the far edge of Fairfax by the Fairfax County Government Center, we are located in the center of Fairfax County. Braddock District contains key roads for the county such as Route 50, Route 29, Little River Turnpike, Braddock Road, the Fairfax County Parkway, Old Keene Mill, Rolling Road and 495. We are proud to have two institutes of higher learning, George Mason University and Northern Virginia Community College, which attract students from all over the world. Here's a short list of some must-do, must-see places, events and opportunities for newcomers (and old-timers) alike.