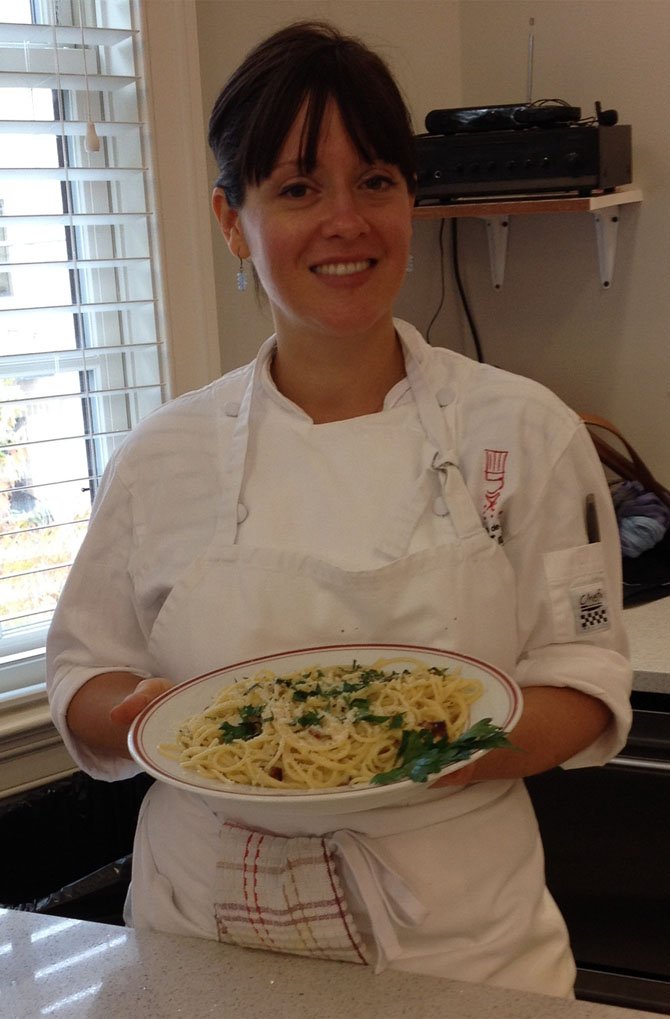 Nichole Ferrigno, a certified holistic health coach and chef at L'Academie de Cuisine in Bethesda, suggests making whole grains and vegetables the focus of one's holiday table.
Stories this photo appears in:
Strategies for keeping traditional treats healthy
When Alice Jenkins saw her doctor two months ago, he diagnosed her with high blood pressure and high cholesterol, and suggested she change her diet and lose about 30 pounds. Lawson, 45, started a diet program and has lost nine and a half pounds, but now that she's in the midst of the holiday season, she's concerned about losing the strides that she's made with her dietary changes. "I have a large family and we get together a lot during the holidays," said Lawson, who lives in Alexandria. "There is always sweet potato pie, macaroni and cheese, and deep fried turkey."