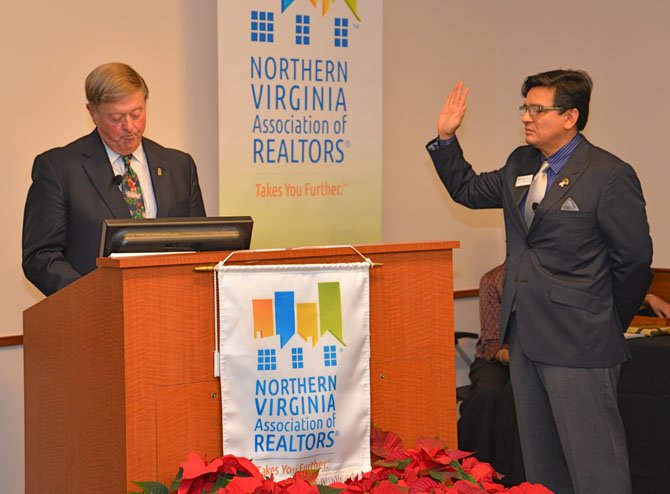 Thomas Stevens, past Chair of the NVAR, administers the oath of office to Mario Rubio, in-coming Chairman of the Board.
Stories this photo appears in:

Realtors Association holds installation ceremony for new board.
The Northern Virginia Association of Realtors (NCAR) installed their 2014 Board on Dec. 5 at a ceremony held at the association's Fairfax headquarters. Out-going Chairman Jon Wolford of McEnearney Associates hosted the proceedings, which included a number of awards and recognitions in addition to the official swearing in of the new officers.