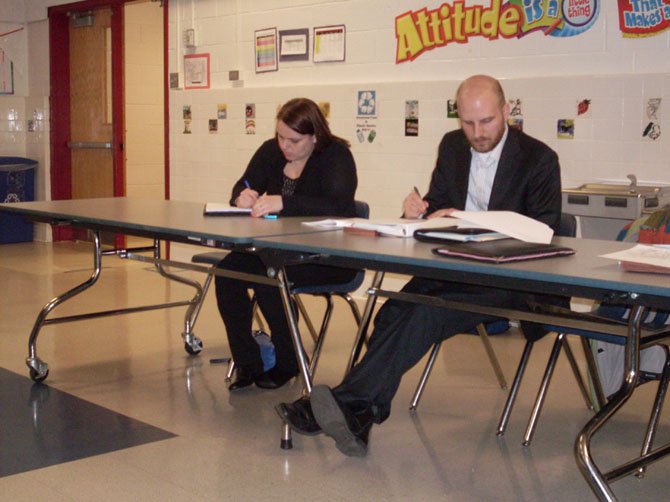 Suzianne Zottl, Revitalization Program Manager, and Matthew Ladd, Senior Planner, Planning Division, Fairfax County.
Stories this photo appears in:
Follow-up dialogue with County staff on Phase I, Land Use.
As part of the Tysons Plan Amendment Process, a follow-up meeting on Dec. 4 was held by the Fairfax County Planning Staff with the public at Freedom Hill Elementary School. The purpose of the meeting was to discuss proposed changes to Phase 1 of the Tysons Plan. Implementation of the Tysons Development Plan began in 2010, after a 5 year planning process.