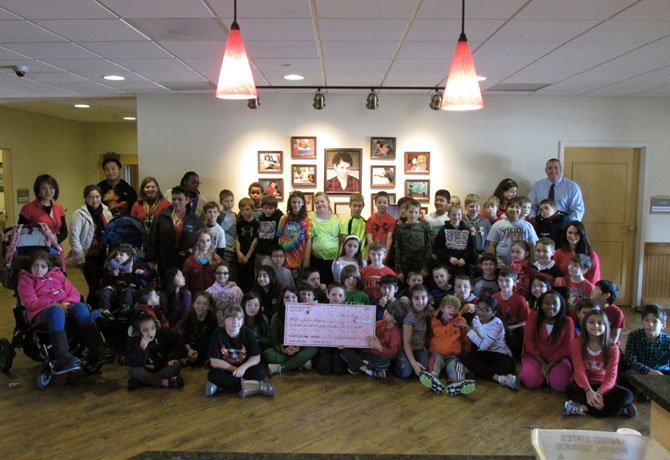 Vienna Elementary fourth graders presenting a check of $2,156.09 to Jill's House.
Stories this photo appears in:

The fourth graders at Vienna Elementary School raised $2,156.09 to donate to Jill's House, a respite facility for children with special needs, by selling wrist-bands the students made. They also collected loose change at school and from friends. The students' aimed to raise $500, but they ended up raising much more.