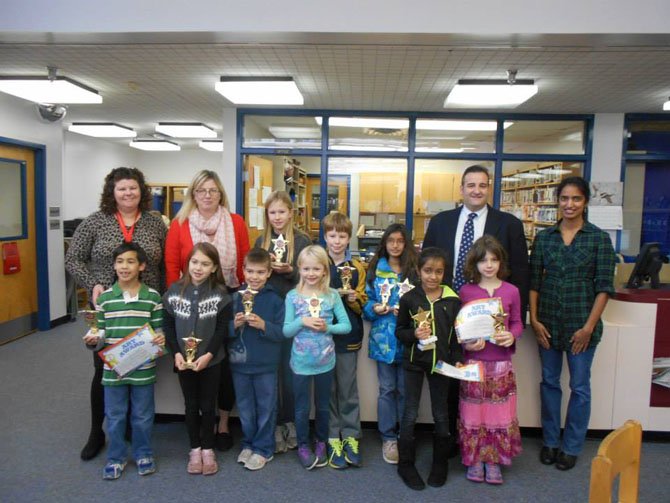 Front Row: Tyler, Emma, Drew, Keira, Nandana and Laura. Back Row: Principal Ann Gwynn, Assistant Principal Melissa Tochterman, Abigail, Toby, Emaan, Assistant Principal Ray Correllus, Reflection Committee Chairperson Pavithra Rajesh.
Stories this photo appears in:

Herndon Elementary School celebrated their Reflections participants on Wednesday, Dec. 4. PTA Reflections is part of the National PTA art competition in which participants enter in various artistic mediums. The theme this year was "Believe, Dream, Inspire." HES is very proud of the effort the students put into their artwork. A special thanks to the Reflections Committee Chair: Pavithra Rajesh.