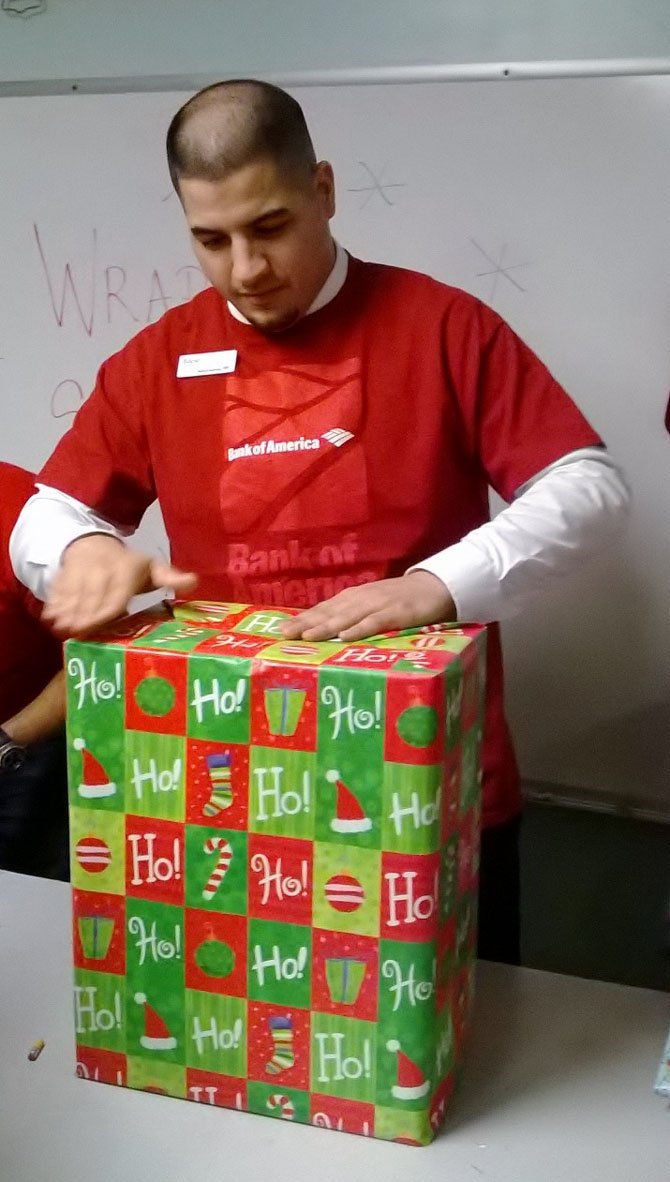 Edgar Guerra, who works at Bank of America in Fairfax, wraps presents at the FACETS Holiday Sibling Shop.

Stories this photo appears in:

FACETS hosts a traditional Holiday Sibling Shop.
FACETS, a non-profit in Fairfax that helps those affected by poverty, hosted a Holiday Sibling Shop on Dec. 16 at the Ragan Oaks Community Center that allowed children living in an affordable housing community to shop for donated gifts to give to their siblings during the holiday season. According to James Wilson, a community advocate for FACETS, the Holiday Sibling Shops not only give children the chance to shop for gifts, but also reduce stress the families may face.